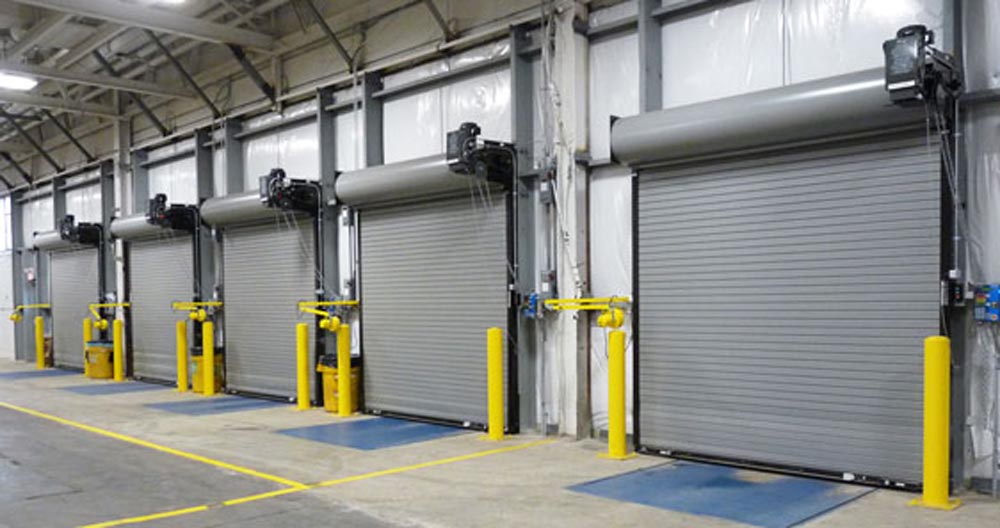 Rolling Steel Doors (also know as commercial roll up doors) are a metal slatted which roll up to store in coil above the opening. They are used to provide security against entry or weather protection at exterior and interior openings in industrial, commercial, institutional and other buildings.
These commercial roll up doors sustain high wind loads and can be operated by either hand crank, chain or motors.
Please contact your Dependable Team at 905-670-0248 or Toll Free: 1-800-390-9142 or email us at: [email protected] for further information, any service needs or for a Free Evaluation and Quotation.